"The Green Shed"
Keiko Kaiser


<--Previous Return to Gallery Next-->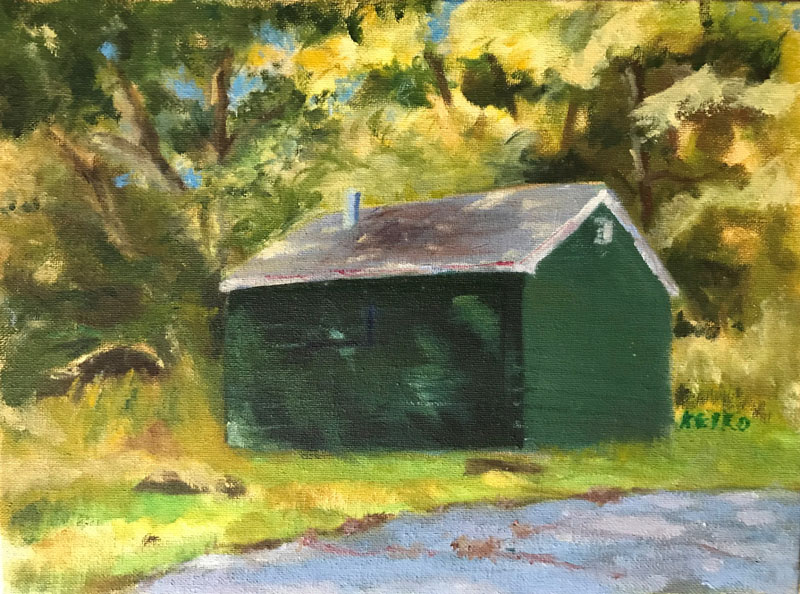 10"X13" oil on canvas
$200
I have been studying watercolor painting for 19 years.  I have studied with a number of local artists and with several nationally known artists.  Some of my teachers have been Lou Bonamarte, Tony Couch, Mel Stabin, and Frank Webb.  I am a member of various Art Societies, including Connecticut Watercolor Society, Lyme Art Association, Essex Art Association, Clinton Art Association, and Madison Art Association.  I am currently painting plein air with the Connecticut Shoreline Artists.